We love Nantahala National Forest, but after reading a few reviews, we did not have high hopes for Van Hook Glade Campground, situated off Highway 64 within the national forest. The Google reviews were good enough, averaging 4.7 stars, but one reviewer commented: "Not many trails that we saw." We enjoy exploring on foot or by bike, but what the heck? We'd give it a night's try, and if we liked it, we'd return. After all, Van Hook Glade Campground is only 90 minutes from Asheville, North Carolina, our home.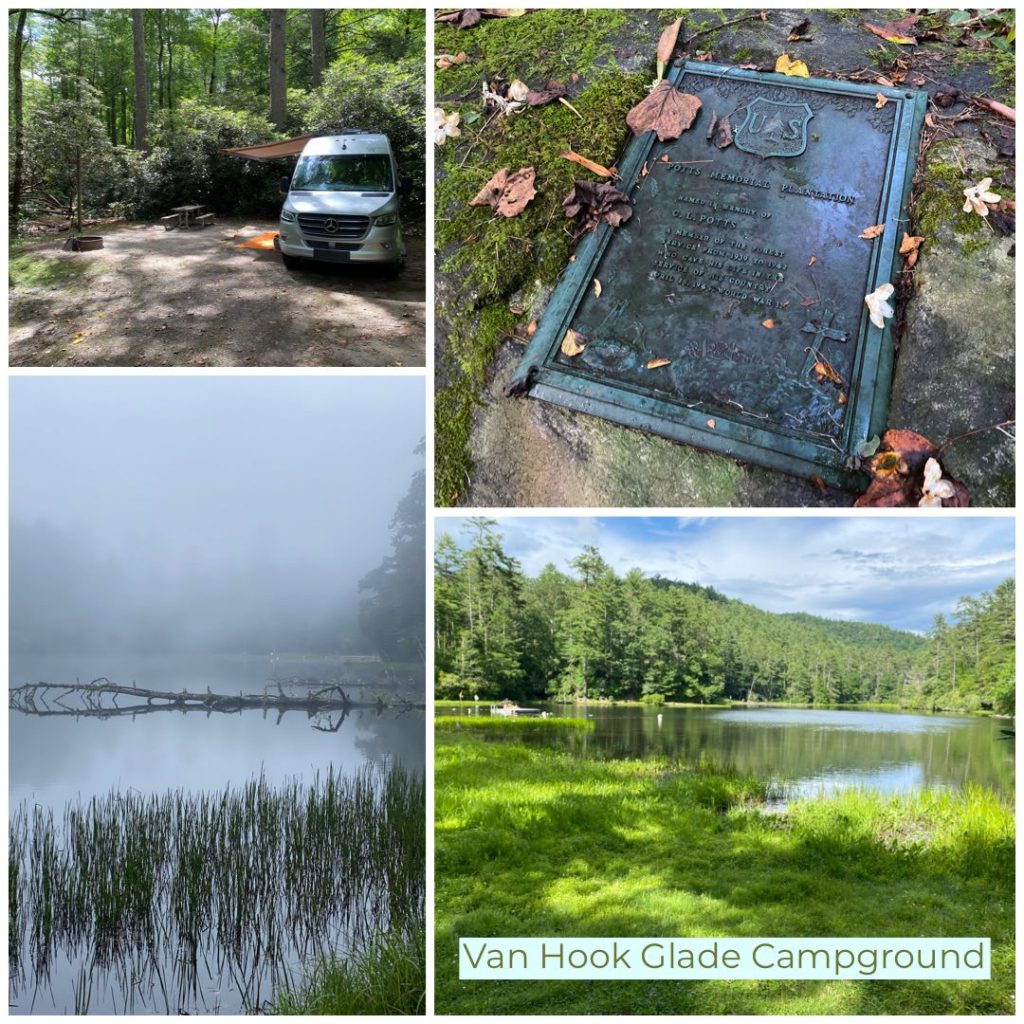 It's the last 30 minutes of the drive that makes you realize you're in for a treat. From either direction, the highway approaching Van Hook Glade Campground is stunning – and treacherous. The stretch of Highway 64 between Highlands and Franklin is a ribbon of curves and swerves, with eye-popping scenery that makes it challenging for the driver to keep his eyes on the road.
The highway is a part of North Carolina's Mountain Waters Scenic Byway, which plots its way up (and down) the beautiful Cullasaja River Gorge. The gorge is unlike almost anything else in Western North Carolina, and features more waterfalls than we could count. We parked to hike down and walk behind the 65-foot Dry Falls, which was roaring after a hard rain the night before. Later, we passed by the 120-foot Bridal Veil Falls, which still has a road running underneath it. When I was a child, I remember my father steering our Chevrolet station wagon beneath the falls. Today, the road is blocked to traffic, and you can only view the falls from a safe distance.
We vowed to drive the Scenic Byway again, and we promised ourselves to begin early so that we could admire the scenery without all the traffic. There are only a few pull-offs, and most of those were packed with cars.
Van Glade Hook Campground is near the top of the gorge, a little more than four miles from Highlands. The campground has only 18 campsites for tents and small RVs, like the Boldt and Travato. I would not want to drive Highway 64 in anything larger than a Class B van. The campgrounds features toilets and hot showers, neither of which we would consider during the Covid-19 era, and besides the Class Bs are equipped with both.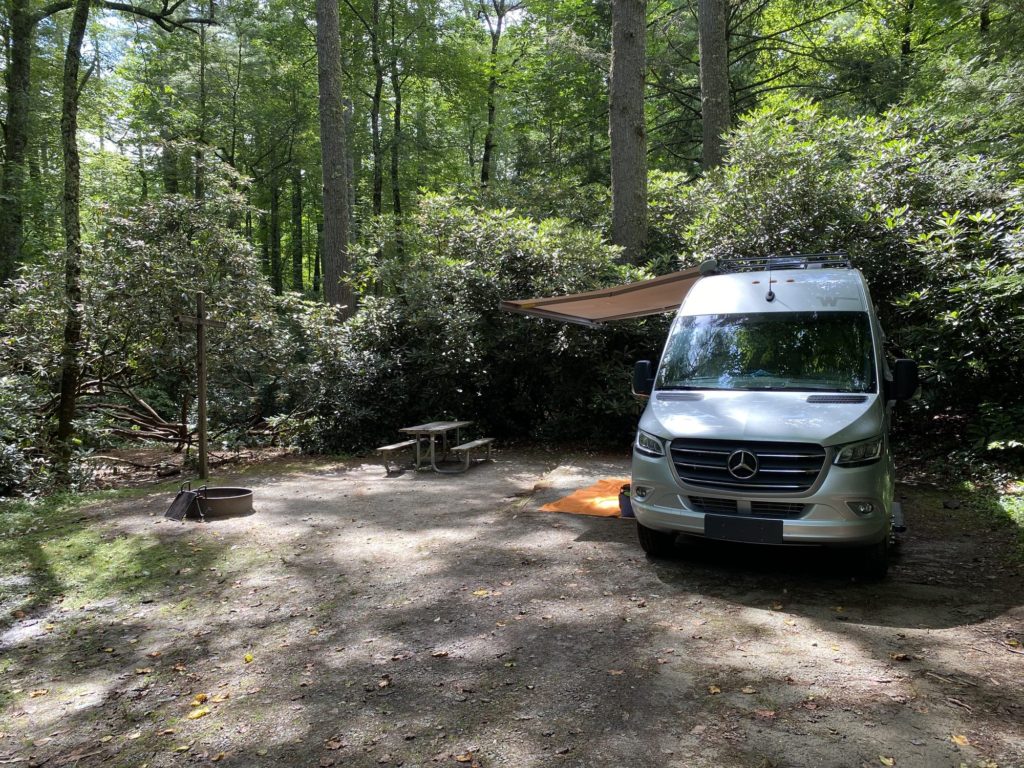 Nearby, and accessible by the .3-mile Van Hook connector trail, is Cliffside Lake Recreation Area. From beautiful Cliffside Lake, where swimming is permitted in pristine waters, we found a number of trails and managed to log about six miles along the Lake Loop trail and the Cliffside Vista trail.
When we returned to our van in campsite 19, the sky opened for a downpour that lasted most of the night. The next morning, we awoke at 6, broke camp and headed up the gorge to see the waterfalls, vowing that we would return to Van Hook Glade Campground.