Curtis Creek campground is in Pisgah National Forest at the base of the Blue Ridge Parkway below Snooks Nose and Green Knob. It is just outside Old Fort along Curtis Creek. This Bear Sanctuary in the North Carolina Gamelands is also an historic area, representing the first tract of National Forest land in America.
This small campground, nestled between the creek and high peaks has no hookups. There are pit toilets that are always clean, water pumps and no dump station. There is no connectivity here. If you are looking for quiet, remote, and beautiful, this is it. The RV sites are level. There are tent sites and dispersed camping spots along the gravel forest road. Campsites are $10 per night. The campground allows for winter camping up until January 4 and reopens in March. 
There are many outdoor activities to enjoy at Curtis Creek. You'll find many fishing spots and swimming holes. Hike up to the peaks or to waterfalls. Many trails are unmarked so be sure to bring a map. The gravel Curtis Creek road heads another six miles up from the campground to the Blue Ridge Parkway. It is closed in winter due to snow and ice, so you can enjoy a rare bike ride along the Parkway without the cars.
Visit Old Fort for gas, supplies and groceries. Hillman Brewery has great food and beer. Nearby you'll find the trailhead to Fonta Flora State Trail. Check out Old Fort Outdoors for outdoor sporting supplies.
This area is excellent for mountain biking on single track or gravel roads. Horseback riding is popular here. 
Catawba Falls is 10 minutes from downtown Old Fort.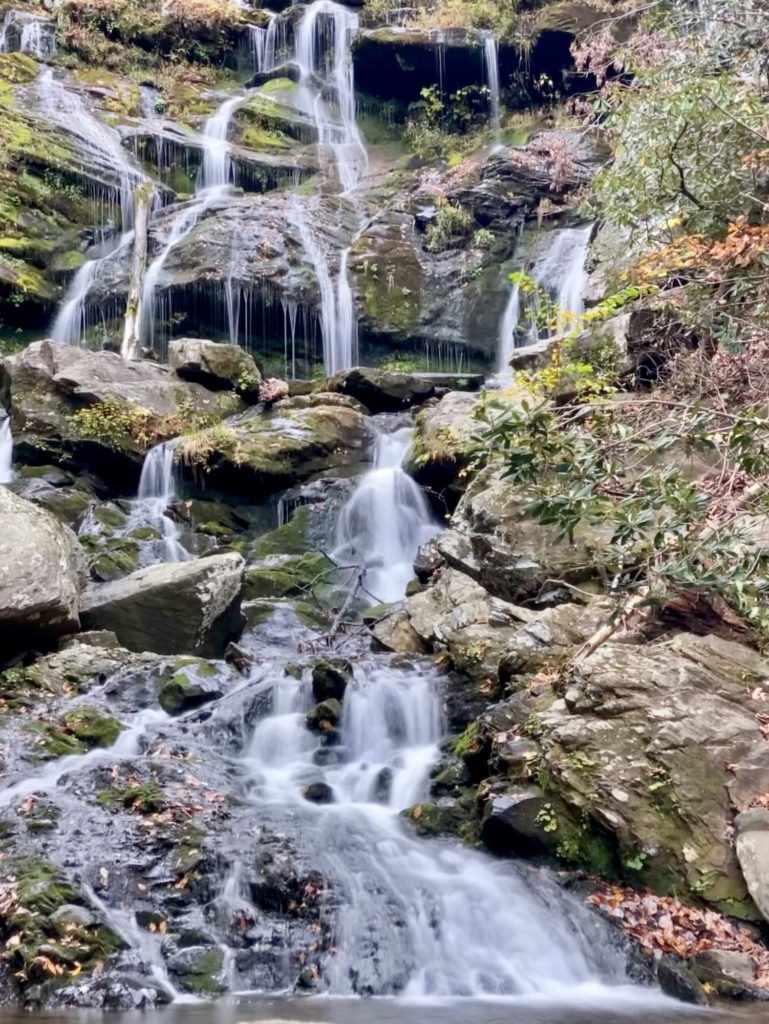 Pro Tip: For a real uphill grunt, bike six miles up to Blue Ridge Parkway from Curtis Creek Campground – and if you have anything left, cross the Parkway and head down to Black Mountain Campground. Prefer hiking? Head up Snooks Nose for views or to Hickory Branch Falls from camp.