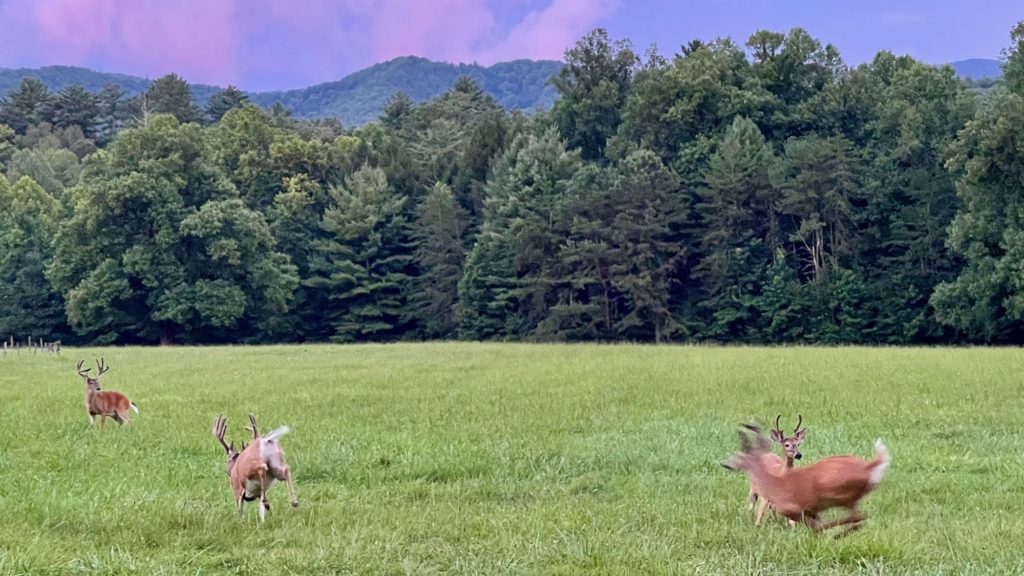 Cades Cove is on the Tennessee side of the Great Smoky Mountains National Park, in the northwest of the park. From Asheville, it's about a 3- to 4-hour drive, especially in winter when you have to drive around the park. Route 441 through the park between Cherokee and Gatlinburg is often closed in winter due to snow and ice.
Cades Cove Campground is open year-round, reservations are recommended but there are some first-come, first-serve sites. There are flush toilets, drinking water, fire pits and picnic tables. No hook ups or showers.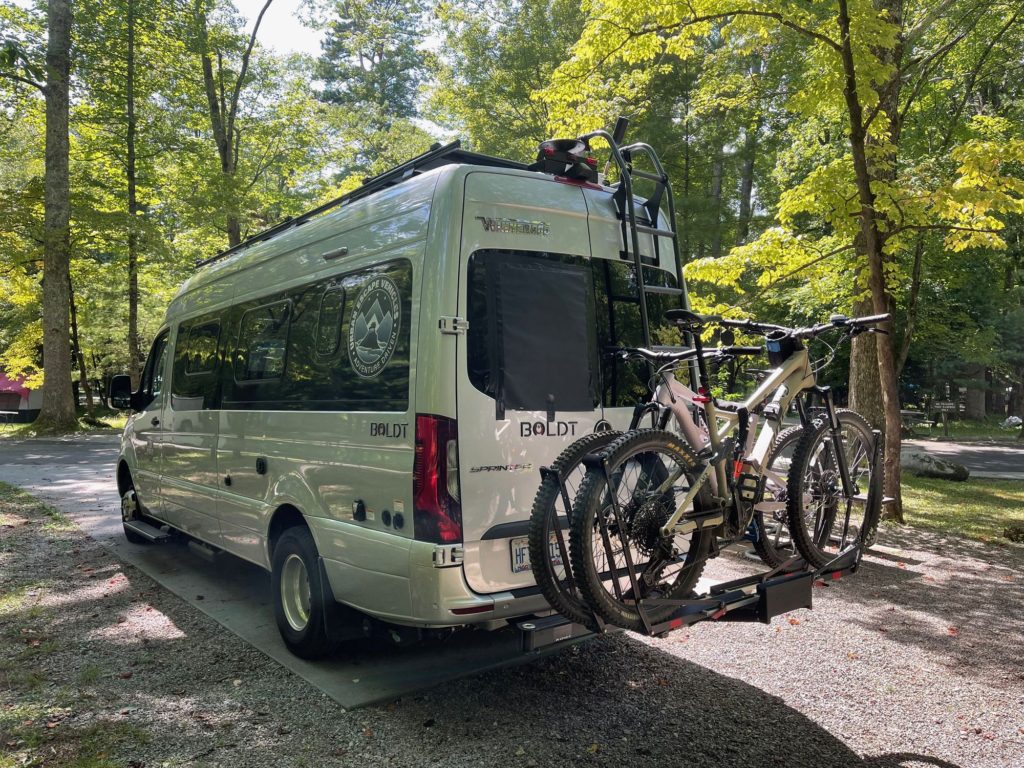 Bundles of certified heat treated firewood are for sale at the camp store. Heat-treated firewood eliminates pests that can kill the trees in the forests.
We recommend a NatGeo Great Smoky Mountains National Park map and guidebook, which can be purchased at the Visitor Center.
Cades Cove has many hiking trails, horsebackriding, motor trail which can be cycled too. There is a lot of history, remnants of settlers cabins, church,and graveyards.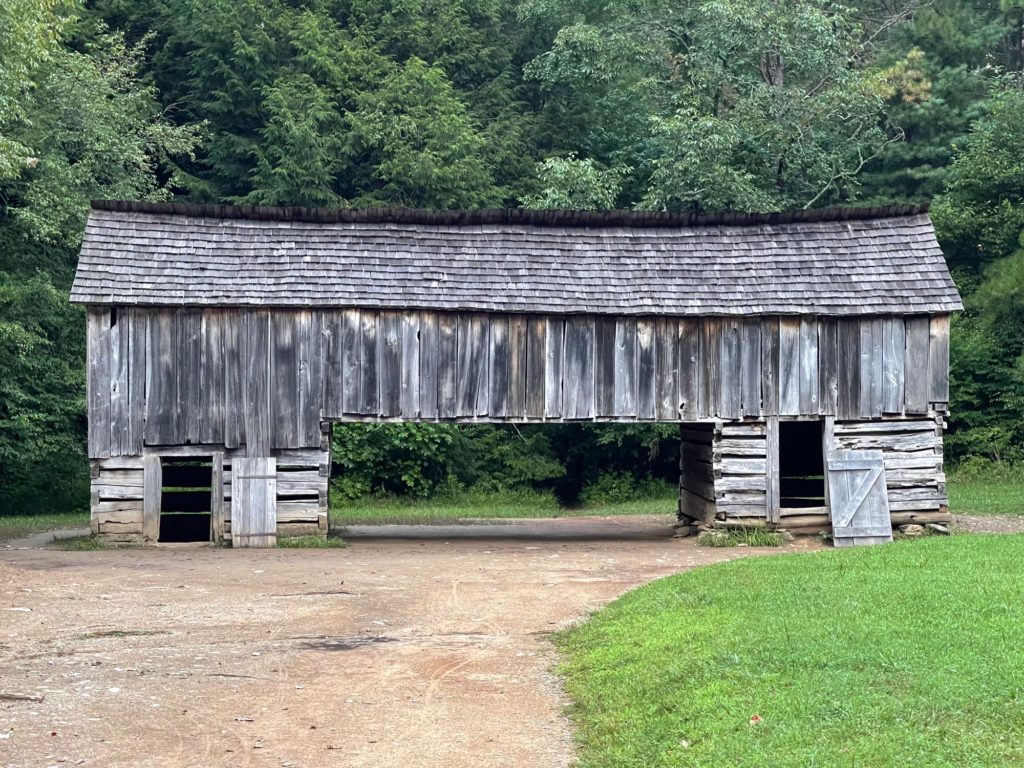 We have only camped in summer at Cades Cove, not winter. So we can't say with certainty how accessible the main features will be, given the weather. There is alot of opportunity for wildlife viewing.
Weather permitting, bike the 11-mile loop. Or drive it and stop along the way to see the many historic sights, take photos, or hike the trails.
If you like tacky tourists towns, you are in luck. Pigeon Forge and Gatlinburg are the places where you will find more than you could imagine, such as King Kong clinging onto the side of a building and the Titanic Museum Attraction (yup, here in our beautiful mountains).
Pro Tip: Bike the 11-mile loop road very early in the morning or late in the evening, right about sunset. You'll see more wildlife at these times, and if you're lucky, contend with fewer vehicles. One day a week is usually designated as traffic free, allowing walkers and cyclists to explore the loop road without automobiles.